Visit Kia of Bowie from Temple Hills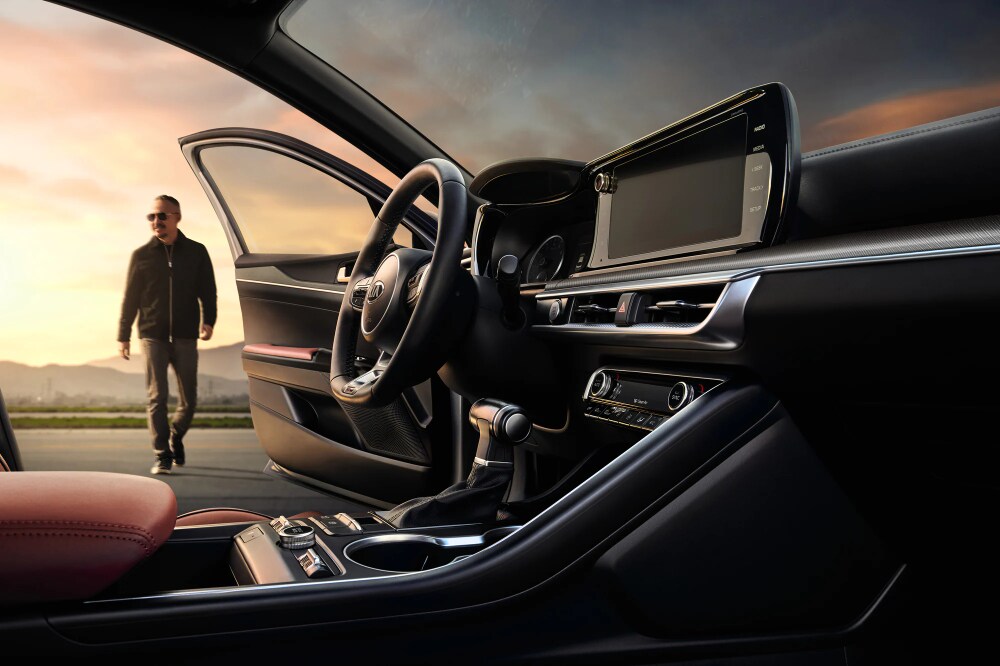 Visit Kia of Bowie from Temple Hills
Do you live in Temple Hills and wish to visit our dealership? Follow our step-by-step directions below and easily find your way to us. We cannot wait to greet you at the front door and guide you through the buying or selling process. Visit our dealership from Temple Hills today, and enjoy searching for your next vehicle.
Key Directions from Temple Hills
Head west on Temple Hill Rd (125 feet)
Turn right to stay on Temple Hill Rd (0.7 miles)
Turn right onto St. Barnabas Rd (0.7 miles)
Use the right lane to take the ramp onto MD-5 S/Branch Ave (1.5 miles)
Use the right lane to merge onto I-495 N/I-95 N via the ramp to Baltimore/College Park (0.3 miles)
Merge onto I-495 N/I-95 N (11.1 miles)
Take exit 19A to merge onto US-50 E toward Annapolis (7.3 miles)
Use the right 2 lanes to take exit 13A-13B-13C to merge onto US-301 S toward Richmond (0.6 miles)
Merge onto US-301 S (0.2 miles)
Turn left onto Governor Bridge Rd (0.3 miles)
Turn left (374 feet)
Turn right (66 feet)
Turn left and your destination will be on the left (98 feet)
Why Choose to Visit Our Dealership?
At Kia of Bowie, there is nothing more important than our customers. Of course, we sell vehicles, but our main goal is to provide you with everything you need or want. If you live around Temple Hills and want a reliable dealership to shop at, choose to visit us. We can guide you through every step and provide you with several great tools and resources. Our team is brimming with intelligent and friendly individuals, so please feel free to rely on them when it is convenient for you.
Schedule a Test Drive to Make the Most of Your Visit
Are you getting ready to visit our dealership? We suggest you schedule a test drive to make the most of your visit. A test drive is a great way to learn more about the new or used vehicle you wish to bring home. Test drives can be set up via our online scheduler or over the phone when you call our team. When you arrive from Temple Hills, we can help you start your test drive. Tell one of our team members that you are here for a test drive, and they can bring your vehicle around.
Meet with a Knowledgeable Team Member
Temple Hills shoppers can also make the most of their visit by meeting with one of our team members. You can schedule time with a team member alongside your test drive or on its own. Give us a call to set up a time to visit. We will ask about your reason for visiting and contact information so we can better prepare for your arrival. Once you walk through our doors, we can sit down and speak with you about the shopping or selling process. Our team members are knowledgeable, friendly, and, above all, excited to find out how they can help you.
Visit from Temple Hills Today
If you want to visit us from Temple Hills, please follow our directions above. Do you have questions about how to find us or about our dealership services? Please get in touch with a member of our team today. Give us a call or email us an inquiry when it is convenient for you. We cannot wait to see you walk through our doors. Enjoy our warm and welcoming environment, and have fun shopping for your next car.